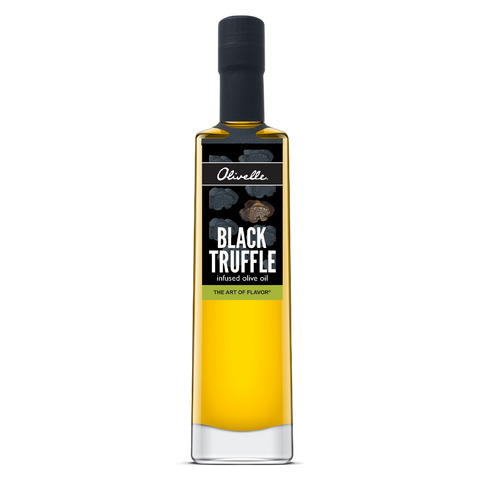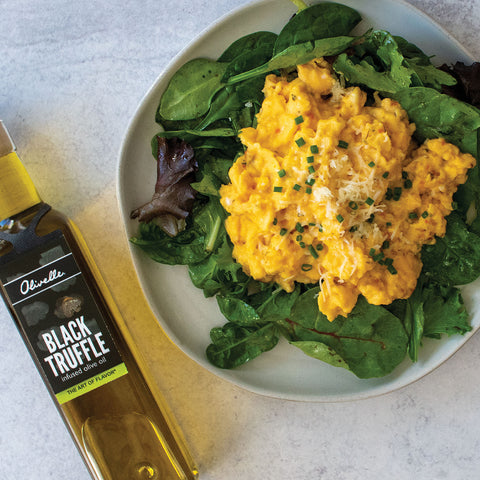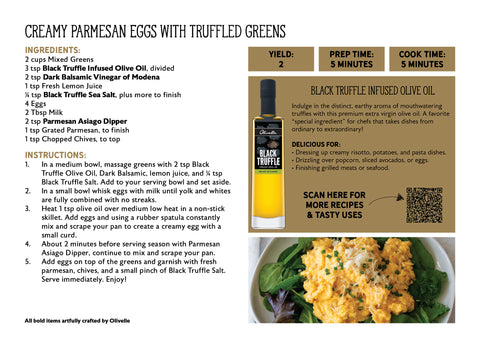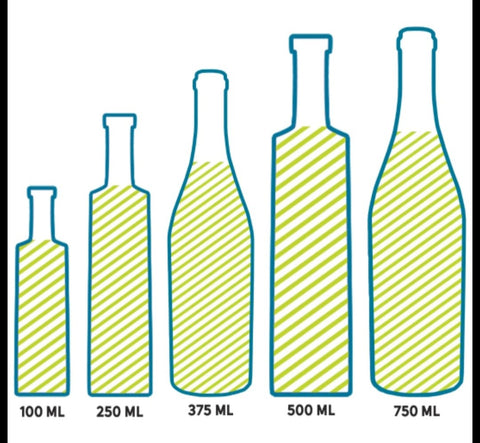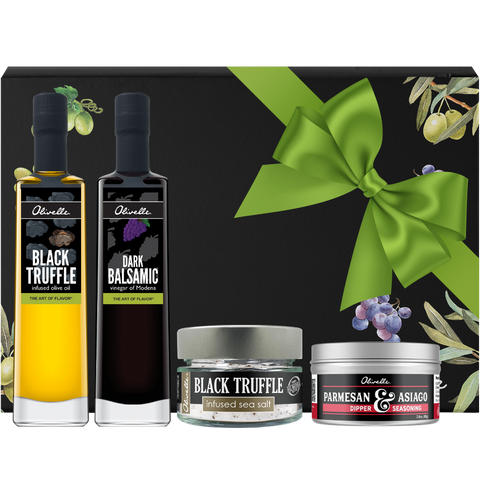 Acorn Pantry
BLACK TRUFFLE INFUSED OLIVE OIL
Flavor Profile
Taste: Umami, rich, and bold.
Indulge in the distinct, earthy aroma of Italian truffles with this premium extra virgin olive oil. A favorite "special ingredient" for chefs that takes dishes from ordinary to extraordinary!
How to Enjoy:
Dressing up creamy risotto, potatoes, and pasta dishes.
Drizzling over popcorn, sliced avocados, or eggs. 
Finishing grilled meats or seafood.
Nutrition
Ingredients: 100% Premium Quality Extra Virgin Olive Oil, Natural Black Truffle Flavor
Nutrition: Serving Size 1 Tbsp (15ml) Calories 120, Total Fat 14g (22% DV), Sat. Fat 2g, Trans Fat 0g, Poly. Fat 1.5g, Mono. Fat 10g, Sodium 0mg (0% DV), Total Carb. 0g (0% DV),Protein 0g (0% DV), Percent Daily Values are based on a 2,000 calorie diet.
PKG. & Size
Packaging: Italian glass with a rubber pour spout. Pour spout only for sizes 250ml and larger. 100ml bottles come with a screw on top. 
Size: 100ml (3.4 fluid oz), 250ml (8.6 fluid oz), 500ml (16.9 fluid oz), or 750ml (24.5 fluid oz).
Shipping
Shipping
FREE SHIPPING on orders over $125
$9.95 Flat Shipping on orders less than $125. 
We work very hard to ship online orders within 24 hours, or on the next business day after you order. At times additional lead times may occur especially during the holiday season or special sales.