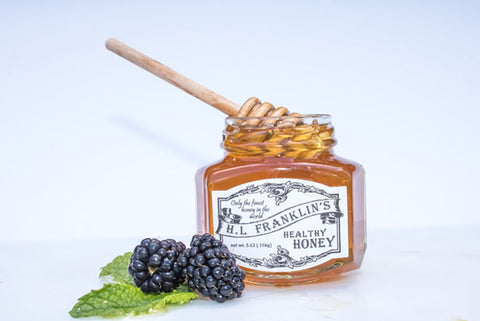 Acorn Pantry
Blackberry Honey
Rich, distinctive flavor with subtle hints of blackberry – Great table honey, pairs well with desserts. Floral source is high in vitamin C & antioxidants, known to help aid infections & sore throats.
PKG. & Size
Packaging: Glass jar with lid.
Size: 9.4 oz.
Shipping
Shipping
FREE SHIPPING on orders over $125
$9.95 Flat Shipping on orders less than $125
 We work very hard to ship online orders within 24 hours, or on the next business day after you order. At times additional lead times may occur especially during the holiday season or special sales.